I am SO happy to have the opportunity to offer this book to you as a giveaway! The wonderful people at
Berrett-Koehler Publishers
were gracious enough to offer a hardcover copy of "Mother Teresa: CEO" by Ruma Bose (a $21.95 value) to one of my lovely blog readers!
You can check out my review of "Mother Teresa CEO" here.
Even if you are not interested in starting a business, this book is an awesome insight into the workings of Mother Teresa's Missionaries of Charity and also great for all of those CEO's of the home, moms!
There are 5 ways to win! Using the form below, check off what you have done to share the love and you will be entered to win up to 5 times!!
This giveaway ends Wednesday, July 20 at midnight EST. Enter Today!
Thanks for stopping by!
Alicia
weet
PS would you "like" VAnce's Photography in Dublin, GA on facebook and then "like" the photo of my son, ANTONIO WHITFIELD?? Pleasse?? Thanks!
I linked up to the following:
Thirsty Thursday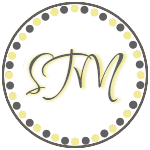 It's Almost Friday!