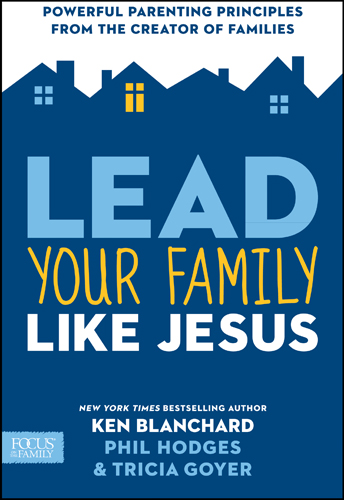 Lead Your Family Like Jesus
by well-known authors Ken Blanchard, Phil Hodges, and Tricia Goyer is a roadmap for parents who are unsure where to go next in the Christian parenting journey. Whether your children are young or old, you have probably come to a point at one time or another where you wanted to throw your hands up in frustration because you just didn't know where to turn. Well, turn to Jesus.
Using the New Testament portrayal of Jesus as the model, the three authors each take their own perspective of the four most important parts of the ministry of Jesus- the Heart, the Head, the Hands, and the Habits. Ranging from a once-teenage single mom to a father of non-believing children, the authors make up the range of parents that represent real parents like me and you. They are not picture perfect models of faith, standing in a pulpit preaching down to the reader. They are like a friend, a father, a favorite preacher, offering encouragement and letting the reader know that they were once in the trenches too.
This book was a joy to read. I love that there were many anecdotes and there was a lot of new material presented. Some of the information was things that I already knew but wished that I could share with other parents (like not allowing your child to control you!) and now I have a great way to share that information- by gifting a copy of this book!
Each chapter has at least one pause and reflect section, making this book ideal for group study. I think this would be a perfect choice for a parents book club. There are also some practical suggestions that I began implementing immediately. I think that you should grab a copy of this book, especially if you are looking for some help in the parenting department!
Some useful links:
Lead your Family Like Jesus Website
Tyndale Rewards
Thank you to Litfuse Publicity and Tyndale Publishers for offering this book to me free of charge in exchange for my honest review!